Authorization Letter To Act On Behalf: In our daily life, it's a very common situation for everyone when everyone needs a letter and you authorized somebody else to act on behalf of you, in this situation we need authorization letter. its mean When one person authorized another person to give permission to sign a legal document on his behalf of him. the authorization letter should be short and straightforward and also explain the duties that your authorized person will do on your behalf and it is necessary that you mention everything about your document / parcel.
Authorization Letter Format To Act On Behalf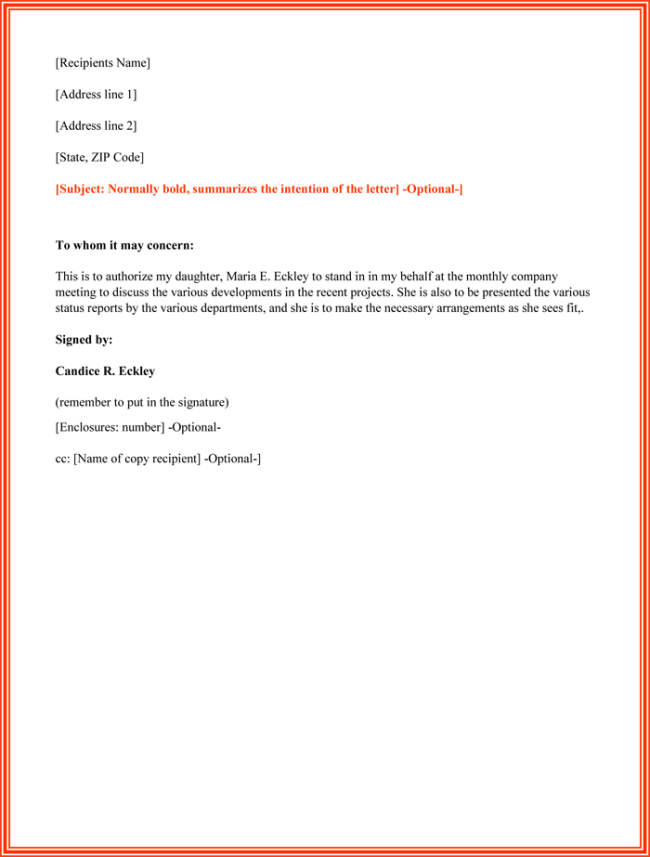 The letter should be correctly addressed to the organization which takes actions or decisions. If you are authorizing somebody on behalf of you than it is important to mention about yourself, also Content part should be descriptive and write everything about your duration/ time, that whats the reason you are authorizing this person.
How To write Authorization Letter To Act On Behalf
There are many cases that we can write Authorized letter in behalf of someone:
If a student settle down in abroad for their higher education but would need some important documents from his previous school and it would be able to acquire the important documents. so he can authorized someone else on his behalf.
An authorization letter can assist a person to collect their medical records on his behalf.
An person can authorized someone for the authorization letter to sign the important legal documents.
If student need permission from their parents in the form of school trip as a authorized signature.
If someone is not available  to receive their legal parcel so in this situation we can authorized someone else to collect your parcel.
An authorization letter is necessary for every business activities. Here we are providing some templates, so you can easily understand the format and meaning of Authorization letter.
Authorization Letter To Act On Behalf Of Company
If you are a working in a organization and one day your senior manager is absent or busy, and he trust you because he know you are able to compose and sign some letters on his behalf. Some bosses in company prefer all correspondence be sent out in their name, while others are fine with the secretary or administrative assistant signing their own names on the letter.
In business organization most of the time we use authorization letter because in our day to day life every person busy in their own schedule. so, authorization letter is a type of a letter which we used as a person who grant permission to another person to conduct his/her situation on behalf of his/her.
Sample Of Authorization Letter To Act On My Behalf Examples
We have faces so many difficult situation Especially if you will not be able to do your work by yourself so that time you have to authorized some person on behalf of you. It can also be used to ask for permission to carry out certain responsibilities, or to inform another person that you will be replaced by someone else so, to do your work on your behalf. You can write a letter on behalf of yourself.
Authorization Letter Sample to Act on behalf to Process Documents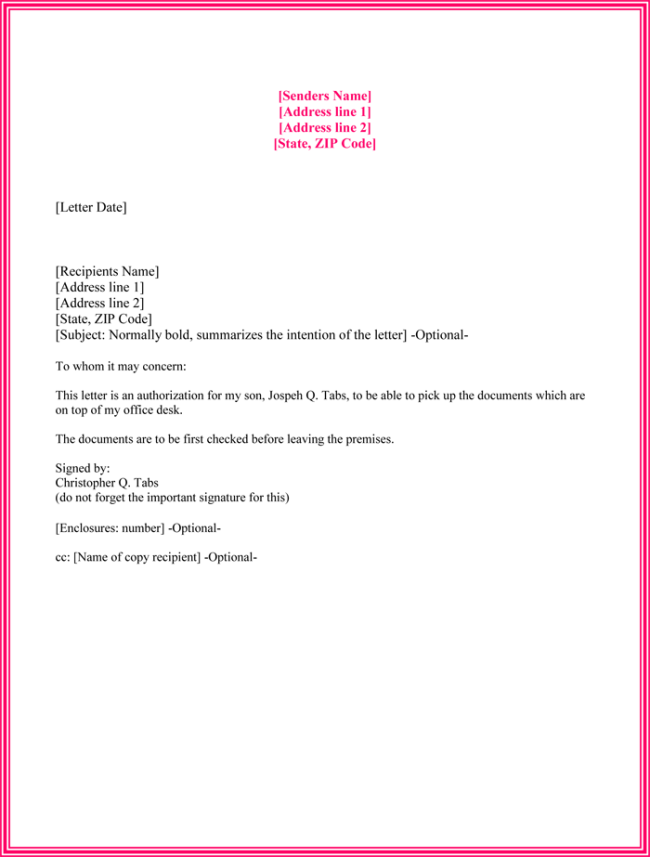 Authorization Letter sample to act on behalf to Sign Documents

Authorization Letter sample to act on behalf to Claim money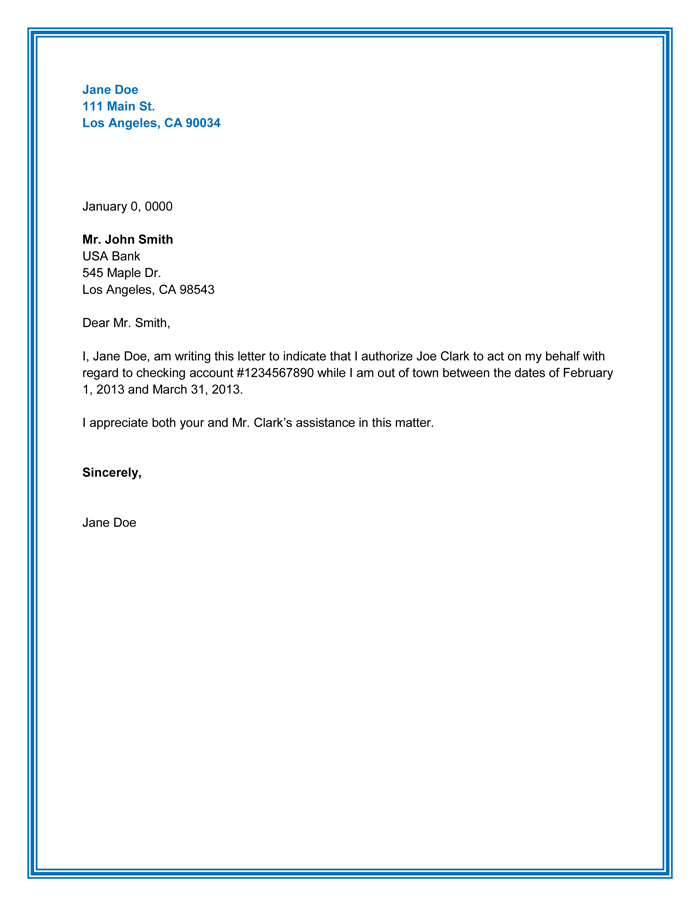 Sample letter of Authorization to act on behalf in Court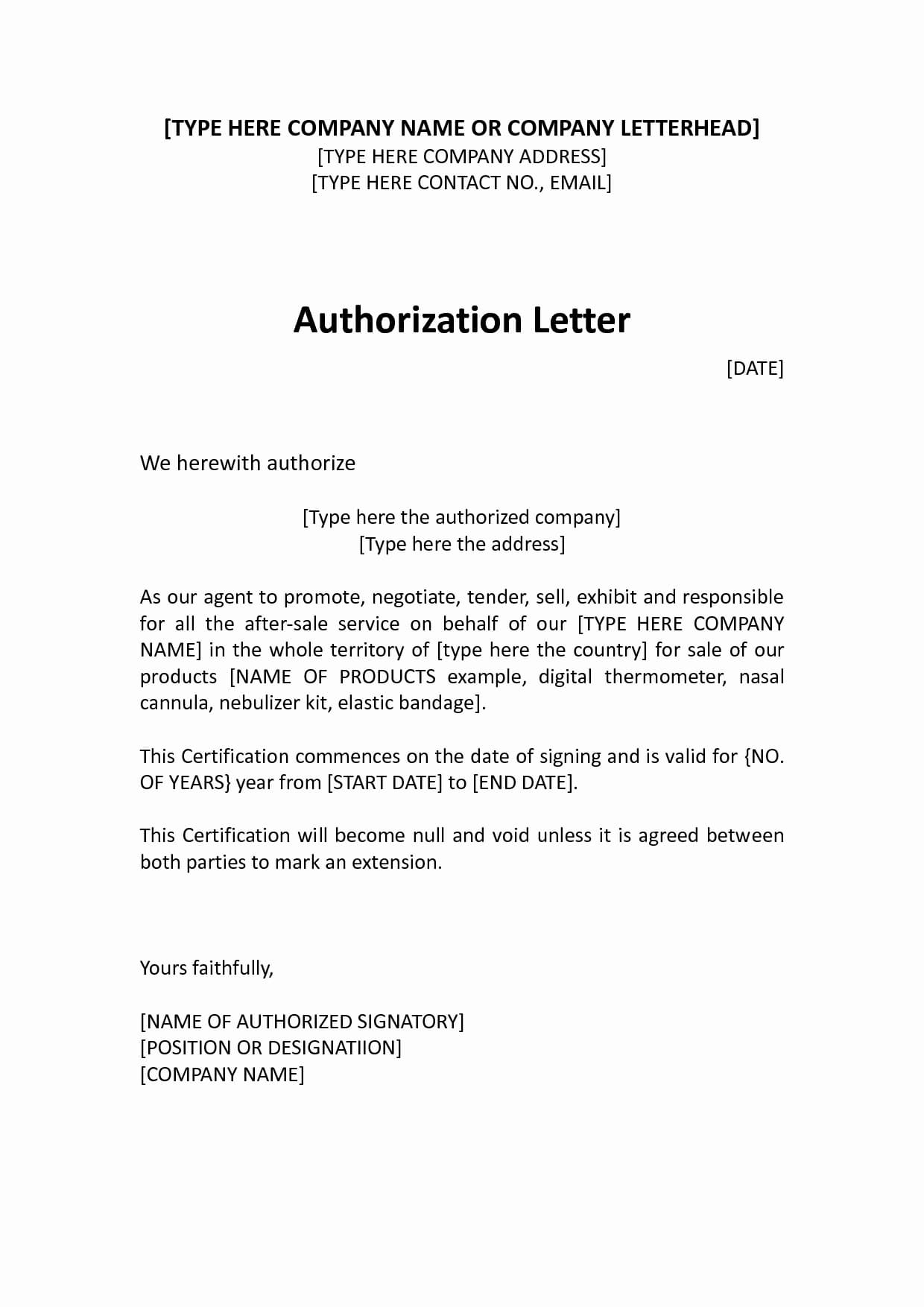 Sample letter of Authorization to act on behalf for Bank

Representative Sample Letter of Authorization to act on Behalf